3 Generations, 1 Family
Over three generations, members of the Giorgi family have built a home, reputation, and brand in southeastern Pennsylvania. Through nearly a hundred years of hard work and good fortune, the Giorgi family's multi-faceted business enterprise has grown into a vertical operation that spans high-quality mushroom growing, can production, canning and jarring, and distribution on a global scale.
The Giorgi's story of success was born out of hardship. Their ancestors first arrived on America's shores in the 1910s and 1920s, fleeing political strife, discrimination, and poverty at home. The United States held promise not only as a safe refuge, but also as a land of greater opportunity. Immigrant Pietro Giorgi tilled the land, laying the groundwork for their businesses. Pietro's son, Frederick ("Fred"), trained as a lawyer and served in the U.S. Navy, but made the family's enterprise his life's work. Peter Giorgi continues his family's proud line of leadership today.
The Giorgi Family Foundation (or the Foundation) was established in the spring of 2016, following the loss of patriarch Fred Giorgi. Many organizations sought and received Fred's quiet, but always willing help over many years. This family initiative is inspired by his generous spirit. Through the Foundation's annual gifts, Peter and the Giorgi Family strive to honor his legacy, perpetuate their family values, and have a meaningful impact in the four target areas of the Giorgi Family Foundation's mission statement.
The Giorgis invite you to explore the "Our Beliefs" tab to learn more about their mission and vision, and their deep devotion to aligning their faith and philanthropy.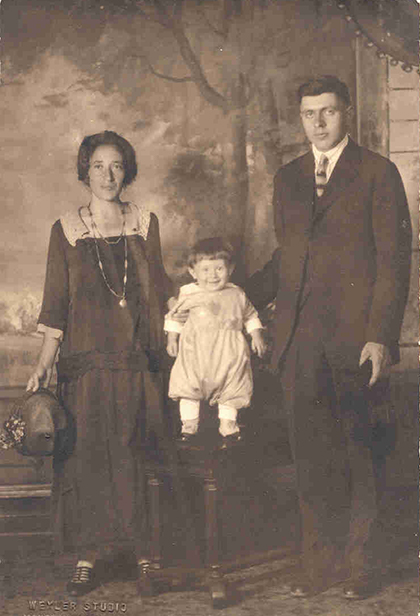 Our Beliefs
Our love of the Arts and Sciences, our expanding focus on innovative research, our devotion to animal welfare, and our continued commitment to improving human services and women's rights and education drives the Foundation, all while maintaining our Christian and family values and beliefs.
Learn More
Our People
Peter F. Giorgi and Philip M. Impink are Directors of The Giorgi Family Foundation.
Learn More